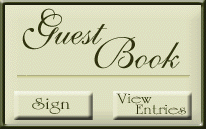 This page was last updated: June 27, 2016
The sunrise over the beach and the cottage on Samoset Ave.

two generations, put your mouse over the image below

4 Hillside Rd, the original " King of France" cottage, as it looks today. The closet door and stairway are in the original condition, same door latch, same hinges!

Our 2014 family beach day was most likely our last one. We had fun, as we always did, but it seems like the end of a 50 year tradition has come. I will always cherish and remember all those great beach days, even in the rain, clouds, grey days and even a tropical storm AND a hurricane! We always had fun. Even if we don't get to have the group together I will still make my trips to the beach when I can, and cousins and friends are always welcome to join, or find me in "our spot" . Thank you Nana Cooke for starting what would be a very long family tradition, sun and fun on Nantasket beach.

CHECK OUT THESE PHOTOS!!!

COURTESY OF UNCLE JACK.

THANKS JACK!

HOPEFULLY NEXT SUMMER WE CAN SNEAK OFF THE BEACH FOR A COLD ONE AT THE OLD BILLY MITCHELLS!!

Below, July 28, 2012- over 35 family and friends......


2012 Reunion, new arrivals, friends and some from Florida!